HIGHLAND REIGN
PROGRESSIVE SCOTS-AMERICAN FOLK ROCK!! 
PROGRESSIVE SCOTS-AMERICAN CELTIC WITH ACOUSTIC FOLK ROCK UNDERTONES...
AKA TRADITIONAL SCOTTISH ROCK!
____________________________________________________________________________
"It was a warm and wonderful night and people were so moved by the quality of the writing and music that a group of the more rock 'n' roll members of Dove Tales stayed on for the band, Highland Reign. A rock version of The Twa Corbies? Truly a night to remember.  They are a band who descend every couple of years on the Scotia Bar from their home in Indianapolis, bringing bus loads of followers with them. They rock to Border ballads and traditional Scottish songs. They rock!
-Dove Tales, Scotia Bar-Glasgow Scotland
"We certainly got a lot of positive compliments about the band, Highland Reign, That's no surprise, because they're internationally recognized. We certainly selected the right band and they played nonstop."
-St. Genevieve Scottish Days, St. Genevieve MO
Highland Reign is the type of act we have been trying to bring to our Celtic Sunday Series since our event began three years ago. They are a total entertainment package! Great musicians, seasoned performers and best of all, one of the most fun groups any audience could ever hope for. West Michigan got "reigned on," and a whole new crop of Highland Reign fans have begun to sprout!"
–Bill Lynch, Celtic Sunday Series, Ionia MI


"A quite astonishing outfit, these e lads are superb musicians!"
- Edinburgh Times, Edinburgh Scotland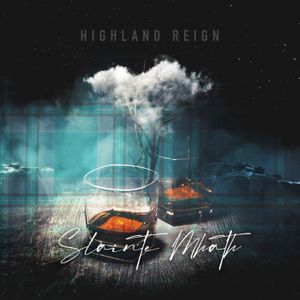 You may now order our new cd, "Slàinte Mhath" $15 includes shipping! Trooper and the Maid, Slàinte Mhath, Banshee, Jolly Roving Tar, Miss Drummond of Perth's Favorite Scotch Measure, Run Run Away, Paddy's Green Shamrock Shore, Camden Town, I Will Go Home to Kintail, Bonnie Hoose O' Airlie, South Australia, Farewell Indiana!
https://www.highlandreign.com/store